WHAT TO EXPECT
1 page is considered to be a maximum of 250 words
100% guaranteed acceptance by USCIS
You will receive the completed Translation and certification as a PDF file in your email.
ESTIMATED COMPLETION TIME:
24 Hours Turnaround
( 1 to 5 pages )
48 hours turnaround
( 6 to 10 pages )
For and order of 11 or more pages you can call us to get an estimated turnaround time or we will contact you automatically once the order is processed.
QUESTION?
1-800-371-5607

info@montesinotranslation.com

Need a quote?
Purchase with Confidence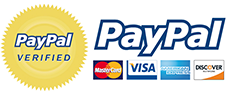 Alert!
Since this file(s) are over 25 MB please send it to us using Gmail, google drive , drop box or whatever other cloud storage service your prefer. We apologize for the inconvenience.